Silk Aminos ProGrade + Yarrow Extract + Vitamin E Conditioner | Everyday Use + Detox | No Added Gluten
Regular price
Sale price
$25.00 USD
Unit price
per
Sale
Sold out
Description

Benefits

Quick Tips

Key Ingredients
This rich conditioner helps tone and heal dry or damaged scalp by reducing flaking and restoring suppleness while helping to promote hair growth
Sizes: 2oz and 8.5oz
For Suggested Hair Types:
Damaged, Moisture Draught, Sun Exposed Hair
Silk Amino Acids help soothe and moisturize the hair without adding weight. Infused with silk protein and natural botanical extracts, this deep penetrating conditioner rebuilds dry, brittle, moisture draught and chemically-treated hair within seconds. Strengthens damaged, adds polish, brightens and revitalizes hair. Conquers frizz fly-away hair. SD Alcohol free, sulfate free, paraben free, sodium chloride free. Safe for natural texture, colored, straightened, chemically-treated and human hair extensions.
Hair and skin conditioner that attracts water to hair to maintains long-lasting moisture
Antioxidant that protects the hair from damage
Conditioning and detangling agent that contributes to smooth hair and protects against damage during styling
Wet hair and apply a small amount in the palm of hand and massage into hair. Rinse thoroughly. Repeat if necessary. Follow with SilkPro B-5 Conditioner for best results
Work a little conditioner through the hair, especially the ends after shampooing. Let on one minute. Rinse with warm water thoroughly. Can be used with heat for special treatment of extra conditioning. Performance enhanced when used sparingly. 
Hydrolyzed Silk:
Silk protein, which binds moisture, fixes and improves the protective barrier when providing. Adds brightness, luster, and body. Silk protein that helps bind moisture to hair, repair and strengthen while providing a protective barrier. Adds luster, body and shine.
Panthenol - Form of Vitamin B5: 
As a weightless hair-lifting volumizer, hair looks more full and smooth. Pro-Vitamin B5 is very capable of bonding to the hair and adds more structure to each strand by adding resilience and strengthening layers. It helps prevent loss of moisture and smoothes each strand cuticle. This is achieved when it protects the scalp and prevents dryness. Pathenol penetrates through the cuticle of the hair and acts as a powerful humectant that helps hair maintain moisture in the cortex and on the surface, leaving it more pliable, shinier, stronger and thicker.
Polyquarternium-59 :
Their positive charge, ionically bond to the hair strands, by forming a shield around each strand, making the hair lay flat. Cationic polymers on hair that are exposed to high alkalinity relaxers are particularly useful in reducing hair damage. They bind themselves to the hair and carry the properties of conditioning, including easy combing, hair strengthening, elasticity and shine. Helps to reduce flyaways and static.
Silicone Quaternium-16:
A cationic micronized silicone that gives superior wet and dry combing by retaining above average moisture on hair. Also provides advanced heat protection, smoothing soft feel, and flexible hold. 
Guar Hydroxypropyltrimonium Chloride:
Neutralizes the negative ions on hair strands which causes hair to get static or tangled, it does it without weighing the hair down, leaving you with silk, static free hair, adds volume, conditions hair without build-up, smoothes and de-frizzes hair.
Quercus Alba (White Oak) Bark Extract:
Helps to control the amount of oil on your hair and scalp to improve the pH balance of your scalp and hair. Stringent agents help purify the hair and scalp in areas of excessive oil or dryness. This benefits especially athletes who seek rapid and efficient solutions after their training, since white oak bark can remove excess skin oils effectively. Eczema and other dermal problems can have a potentially negative effect. White oak bark can help lower inflammatory scalp symptoms.

Secured and trusted checkout with:
Share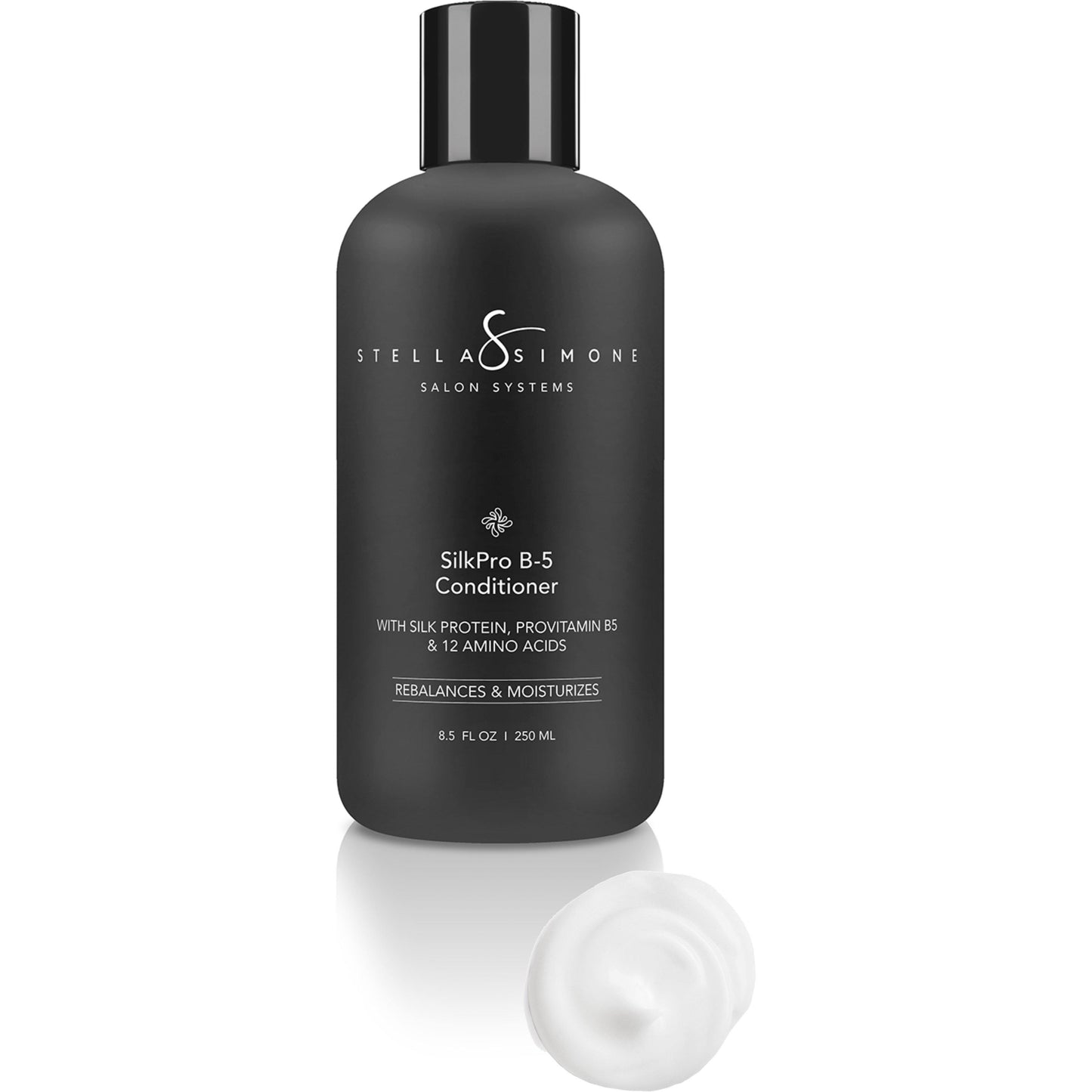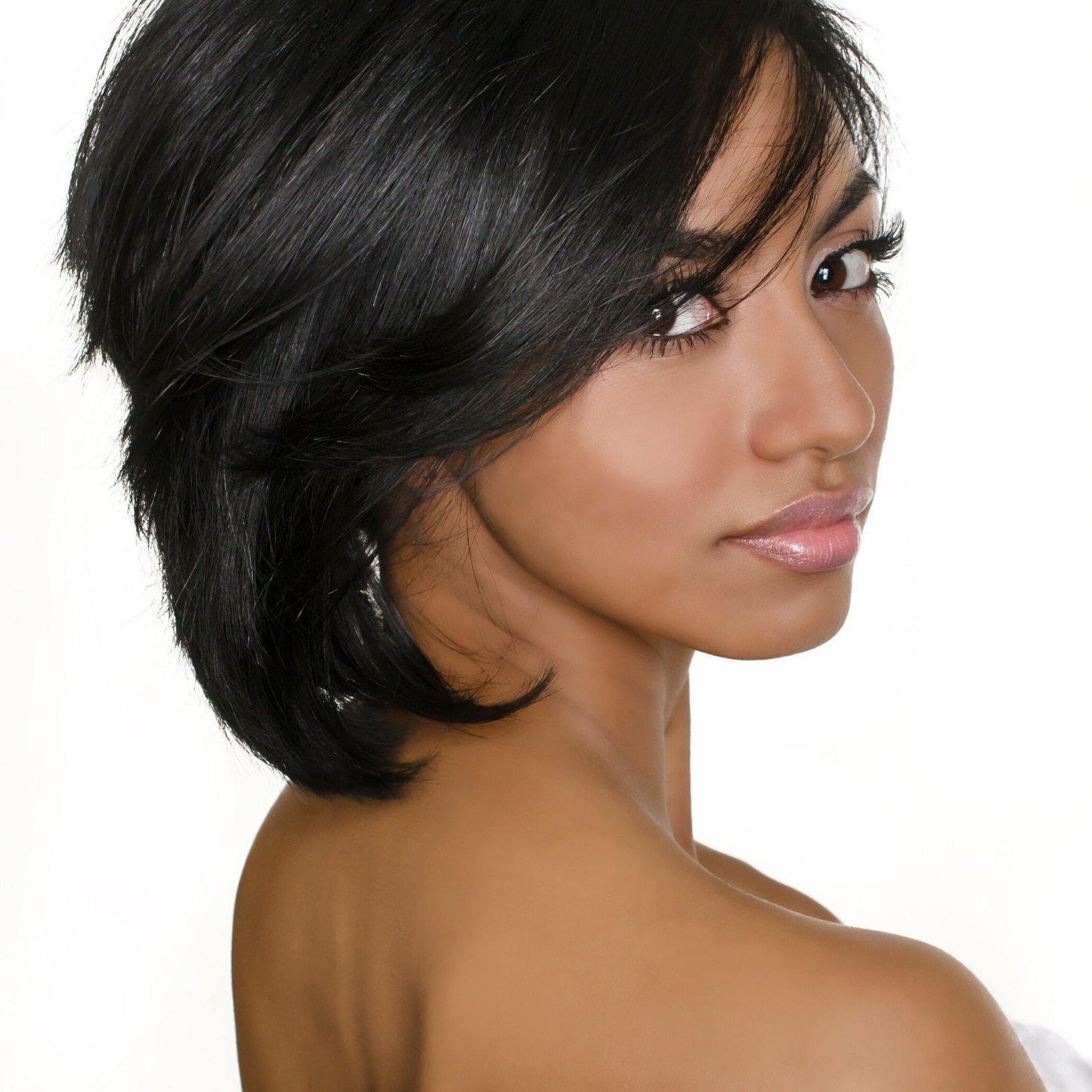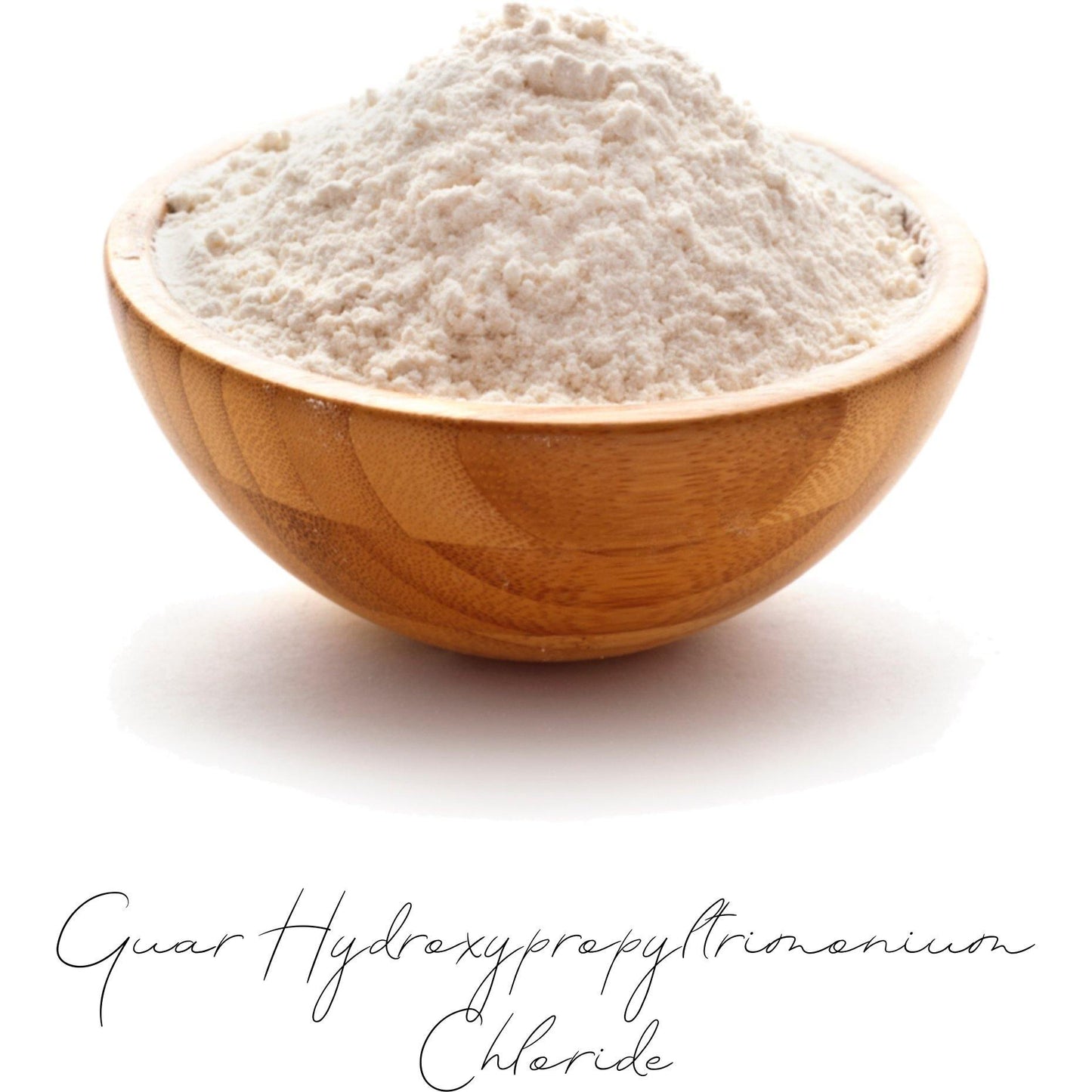 Hair feels smooth and silky
This is my first time trying their products. Usually, I buy a name I have heard of. But, I saw them on Instagram and wanted to see if this would help keeping my hair straight without frizz. I bought the SilkPro B-5 Conditioner and the MoroArgan Oil Texture+Edge Control. So, I used this after I relaxed my hair, as a deep conditioner. Just left it on about 15 min. Blowdryed my hair. Then I used the flat iron. My hair felt so smooth and silky. Individuals strands we not heavy or ends frizzy. I used the Edge Control for my baby hairs and on my ends. It was not hard. Kept my edges in place. I know its a bit pricey, but I did not have to use a lot. Maybe about a quarter size for the conditioner and a couple dabs for the edge control. I bought the 8.5oz bottle and 2oz jar. So, both will last a long time. I love the smell! Received lots of compliments. Added pics so you can see. I am going to buy the Coconut Gloss next. I would recommend to my girlfriends!